Sanatana Dharma or Hinduism as we all know it, acknowledges the fact that there are many ways to attain the Truth, the Supreme, the Brahman, or whichever name you like to call "that". It believes that no religion is higher or lower than any other religion, but different paths to that Truth.
Since Truth can only be One, and that is the only Source of everything in this world, Hinduism contemplates that all the dualities , divisions, etc. we see and experience in our life are only on the surface. It also deeply acknowledges that, every sacred books on this planet, including it's own, are the limited human perspective on an unlimited reality.
In Sanatana Dharma, the Brahman, the Truth, permeates every aspect of existence ranging from inorganic objects to organic, from animals to human beings and from plants to insects. Just like how the cells in our body are uniquely contributing to the development and sustenance of the various parts of our body and existence, so are different aspects to this whole Universe, including all of us, connected to that Ultimate Truth, the Brahman, or the Ultimate Reality.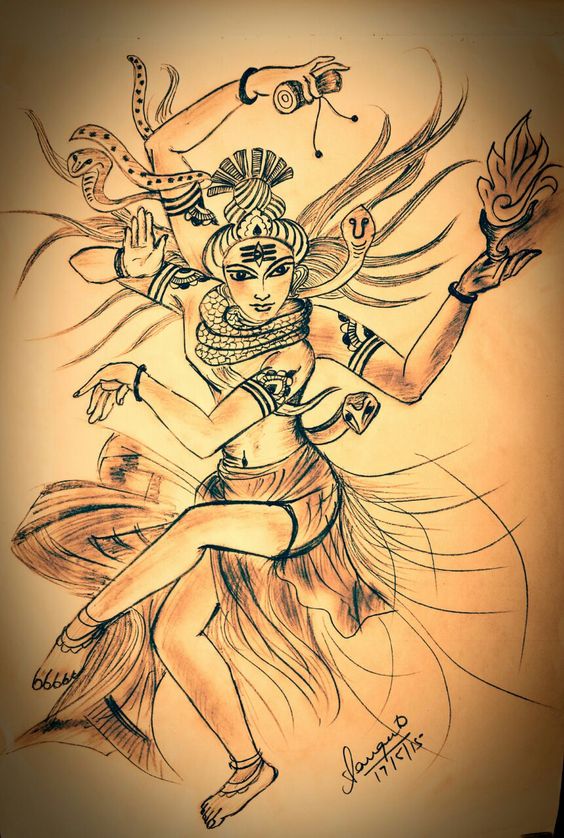 Brahman is not like an artist or a sculptor that creates and remains separated from it's creation. Rather, Brahman is the cosmic dancer where the dancer and the dance is indissolubly connected! The creator and the creation can never be separated, as there is no creator without the creation or the creation without the creator.
Brahman has been creating varied forms of the entire universe for eternity, continuously and joyfully. Brahman is the cosmic consciousness which is like an infinite circle where all living being and objects form it's concrete center. In that sense, each of us are a miniature fountain of creativity just like the creative consciousness of Brahman! Thus they say, "Aham Brahmasmi" – I am the Infinite Reality!
Hinduism deeply asserts that all life is a gift of Brahman, the divine consciousness! The birth of a human being is an opportunity to attain paramananda – the ultimate, joyful, creative force reside within!
Thus the Srimad Bhagavatam says,
yadā kadācij jīvātmā
saḿsaran nija-karmabhiḥ
nānā-yoniṣv anīśo 'yaḿ
pauruṣīḿ gatim āvrajet
While going through the cycle of birth and death again and again because of one's own actions (karma), the living entity, by good fortune, may happen to become a human being, which is very rarely obtained (Srimad Bhagavadam 8.22.55).
Hinduism believes that our consciousness is the divine spark, the joyful creative force of the Brahman itself! This is our sacred inner spiritual space which acts as our spiritual mentor.
Since everything – the organic and the inorganic – comes from that Brahman, the Ultimate Reality, everyone of us can approach that divine consciousness in us with openness and devotion, regardless of your race, religion, gender, or you are an atheist or theist… Since the core of Sanatana Dharma / Hinduism is the idea that everything is Brahman, and that there could be as many paths to that Brahman as to the number of living beings in this Universe, respecting other religions and faiths becomes very natural to Hinduism.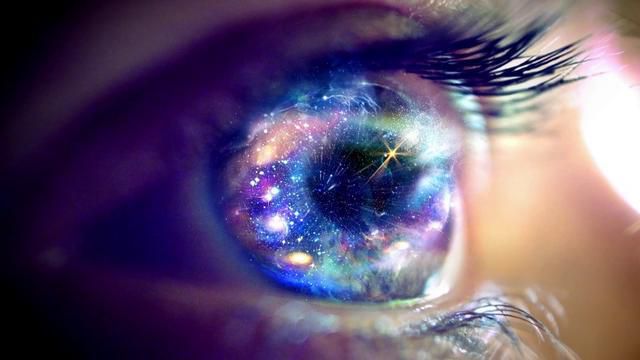 Swami Vivekananda in his famous speech given at the Parliament of the World's Religions, Chicago in 1893, quoted this beautiful Sanskrit verse, "As the different streams having their sources in different places all mingle their water in the sea, so, O Lord, the different paths which men take through different tendencies, various though they appear, crooked or straight, all lead to thee."
Bhagavat Gita says, "Whosoever comes to Me, through whatsoever form, I reach him; all men are struggling through paths which in the end lead to me."
Rig Veda (1.164.46) says, "Ekam Sat, viprah bahudha vadanti," meaning "That which exists (Truth) is One, Sages call it by various names."
You will never see Hindus proselytizing, because there is no concept of "conversion" in Hinduism. Conversion is mainly based up on the belief that "my religion / faith is the only true religion and every one else should join it…' In contrast to that, Hinduism believes that all faiths are beneficial. Whichever the path you choose to follow is in accordance to your own awareness and evolution as a human being. This is exactly why most Hindus would consider it as unthinkable to persuade someone away from their chosen path, rather they encourage others to follow their chosen path with dedication!
An honest study of history would show that, nowhere on earth have so many religions and faiths thrived in such harmony like in India, the home of Sanatana Dharma.
That is why Swami Vivekananda says, "I am proud to belong to a religion which has taught the world both tolerance and universal acceptance. We believe not only in universal toleration, but we accept all religions as true. I am proud to belong to a nation which has sheltered the persecuted and the refugees of all religions and all nations of the earth. I am proud to tell you that we have gathered in our bosom the purest remnant of the Israelites, who came to Southern India and took refuge with us in the very year in which their holy temple was shattered to pieces by Roman tyranny. I am proud to belong to the religion which has sheltered and is still fostering the remnant of the grand Zoroastrian nation."